At Nokomis Chiropractic and Wellness in Minneapolis, we use the basic principals of The Pettibon Approach. By incorporating exercises and rehab therapies with the adjustments, patients are able to make lasting changes to their spine and posture.
Everything starts with a study of your x-rays.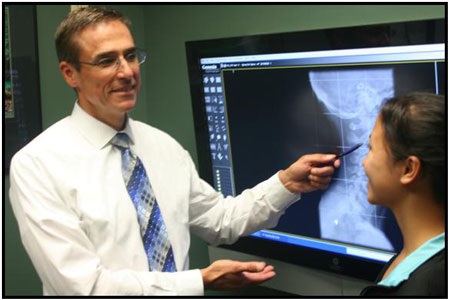 ---
The Pettibon Approach in Minneapolis
When patients understand the true cause of or contributing factor to their symptoms and participate in their care through supervised exercises both at home and in the clinic, long term results are achieved.
Take advantage of our New Patient Special to see if this approach to health will allow us to fulfill our mission and Help You Express Life To The Fullest.
Monday
8:00am - 11:30am
2:30pm - 6:00pm
---
Tuesday
2:30pm - 5:00pm
---
Wednesday
8:00am - 11:30am
2:30pm - 6:00pm
---
Thursday
2:30pm - 6:00pm
---
Friday
8:00am - 11:30am
---
Saturday & Sunday
Closed