Relationships And Gratitude
Relationships and Gratitude
Gratitude is essential in relationships because it helps us create and hold onto those who are important to us.
People who feel bolstered by their partner feel more attractive, appreciated, and happier in their relationship.
Expressing this kind of gratitude means actually telling your partner when you have a good thought about them, and finding ways for them to understand that it's coming from a very genuine place.
One study found that people reported being more thoughtful and responsive to their partners' needs on days when they felt more grateful for them.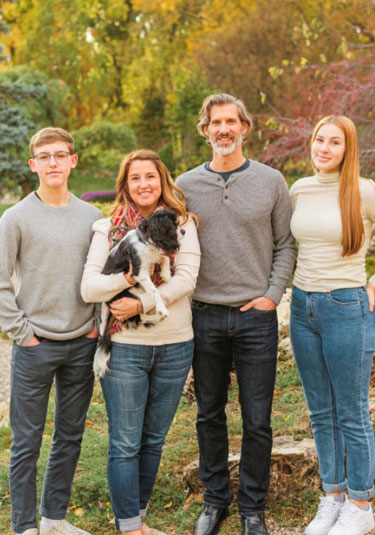 HERE ARE 7 WAYS THAT YOU CAN SHOW GRATITUDE TO THAT SPECIAL SOMEONE.
1 – SAY "THANK YOU".
It's easy to forget how powerful a simple "Thank You" is. There is no need to wait until a birthday, anniversary, or Valentine's Day to demonstrate how thankful you are to have them in your life.
Giving thanks to your partner is one of the best ways to demonstrate gratitude. Thank him or her for a prepared meal, spontaneous kiss, doing the laundry, or something else. Aside from saying it, you can leave a quick note on their nightstand, give them a card, or do something around the house that shows your thankfulness.
2 – APPRECIATE THEM FOR THEIR EFFORTS.
If your partner works extra hours, cooks dinner, brings home groceries, or otherwise demonstrates their effort in providing for you, make sure to thank them for their time spent taking care of things. Even if they happen to mess something up while trying, still shower them with love and appreciation to demonstrate your gratitude for their efforts.
3 – USE SOME CREATIVITY TO EXPRESS GRATITUDE.
Saying "Thank You" is nice, but if you are constantly saying the same words to express appreciation it can lose its well-intended meaning after a time. Use phrases such as "I appreciate when you…", "I love it when you…", "I am thankful for…", "I am grateful for…" or some other similar phrase. You'll find that your partner is a little more receptive and appreciative when you mix it up a bit.
4 – PRAISE THEM, BOTH PRIVATELY AND PUBLICLY.
Giving praise to your partner is wonderful in private, but it's also perfect in front of other people. Even if your partner is a bit shy, they will appreciate the fact that you've made a bold statement about them while among the company of others.
Your loved one wants to feel that you are proud of them when it's just you together and when you have other people around.
We all know to defend yourself from them...
5– PAY ATTENTION TO THE LITTLE THINGS
Try to pick up on subtle hints that indicate wishful action on your part. Maybe it's a softly spoken word about having the dishes put away, the garage cleaned, the laundry folded, or the car washed. Perhaps it's a date night for two out of town, or maybe something that would add to their wardrobe. Whatever it is, pick up the cue and take some action. This is an incredibly powerful form of gratitude. Attention to detail!
6 – BE THERE WHEN THEY NEED HELP
Circumstances arise when the other partner's normal "routine" is interrupted – sickness, work, family issues, etc. A truly grateful partner will combat anything that stands in their way of being there and assuming whatever responsibilities are necessary. Do the chores, help with the kids, clean the house, give a massage…do whatever is needed until your partner is able to get back in the saddle.
7 – CONSISTENCY IS KEY
Most of us are capable of showing gratitude from time to time. The real value lies in being able to display your gratefulness on a consistent basis. The willingness to show your appreciation for them is well worth the effort. In fact, you'll likely see some form of gratitude coming right back at you.
How do you show your significant other how much you appreciate them?